In Loving Memory Comfort Candle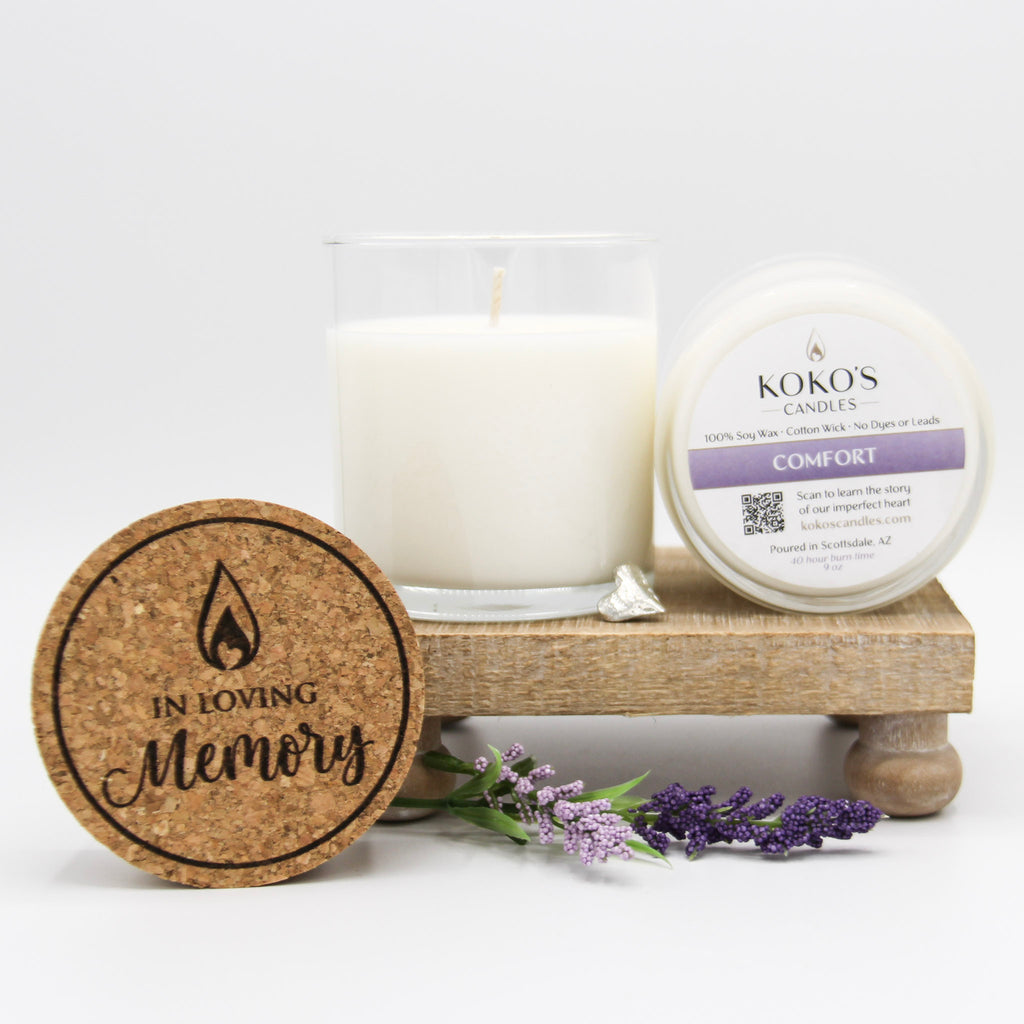 In Loving Memory Comfort Candle
Through times of grief and loss it can be difficult knowing how and when to show your love and support from afar. While this gift cannot take the place of a hug, it will let the recipient(s) know they are in your thoughts and can provide them with a relaxing, peaceful environment.
Grief can be hardest when life settles down, with that in mind, this candle can also serve as comfort on their loved ones birthday or angel anniversary to remind your friend or loved one you are thinking of them.
A thoughtful gift to provide comfort during a time of grief and loss. The "In Loving Memory" lid is paired with our comfort lavender scent which is known for its calming and relaxing properties. A pleasing mix of florals and herbs help to create this beautiful and peaceful aroma.
In every candle, a pewter heart is placed at the base of each before it is poured. After the candle has burned, the heart may be removed and placed in your change purse or pocket to serve as a reminder that you are loved
100% natural soy wax candle
9 oz. or 16 oz. Glass Jar with In Loving Memory top

Cotton Wick(s)

No Dyes or Leads

Clean Burning

Burn Time: 40 hours: 9 oz candle or 75 hours: 16 oz candle (three wicks)

Hand Poured in Scottsdale, Arizona
A percentage of the proceeds from every candle purchase are donated to The Children's Heart Foundation.